The 127th Canton Fair
Views: 6 Author: Site Editor Publish Time: 2020-06-05 Origin: Site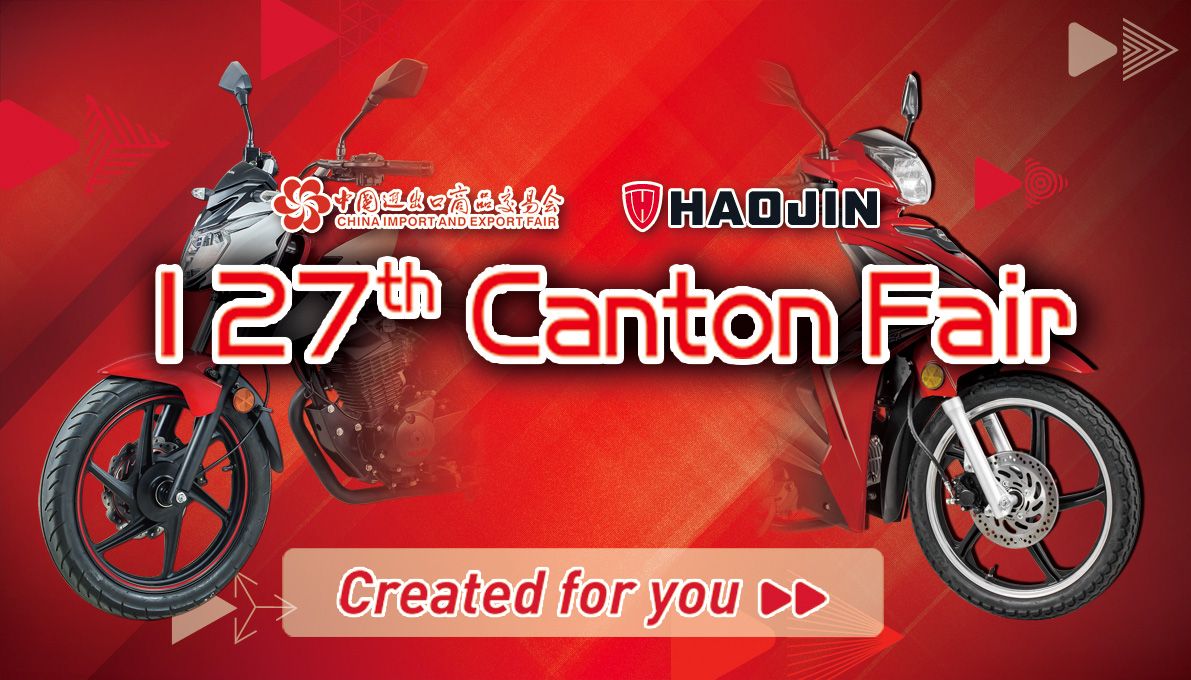 As one of the important events of China's import and export, the Canton Fair has been providing a platform for market developing and business negotiations for world trade. The 127th Canton Fair will be held on the internet from June 15th to 24th, which will last for 10 days.
The online Canton Fair applies advanced information technology to provide 24-hour online products introduction and promotion, supplier and purchaser contacts, business discussion services, etc. It is aimed to build a superior and distinctive online world trade platform where both domestic and foreign customers can make orders and do business at home. Haojin motorcycle will exhibit several star products for customers online with VR panorama and streaming, including Lynx the cub, EVO the runner (I/II version), Ares, Hawk the off-road (I/II version), together with upgraded CG, GN, CGL, tricycles and electric bikes. With that, Customers can learn our company image and product performance comprehensively and conveniently through point of fingers in the interactive interface.
Over the streaming, Haojin will show technique details about our products like oil consumption test, hammer strikes in a headlight, slope climbing with heavy load, comparison between lightweight and normal engines of CG and CGL, etc. Furthermore, there will be shoots of what's inside our factory, like operations at the Technology Center, assembly line work of engine packing, etc. Sales managers will be prepared to answer purchasers' questions immediately to guarantee the business inquiry dealt nicely.
All purchasers are welcome to watch our streaming to learn more about our company and our products.
Haojin motor, Great motor, Created for you.