Official Presentation of HAOJIN Charm 115 in the 128th online Canton Fair
Views: 172 Author: Site Editor Publish Time: 2020-10-23 Origin: Site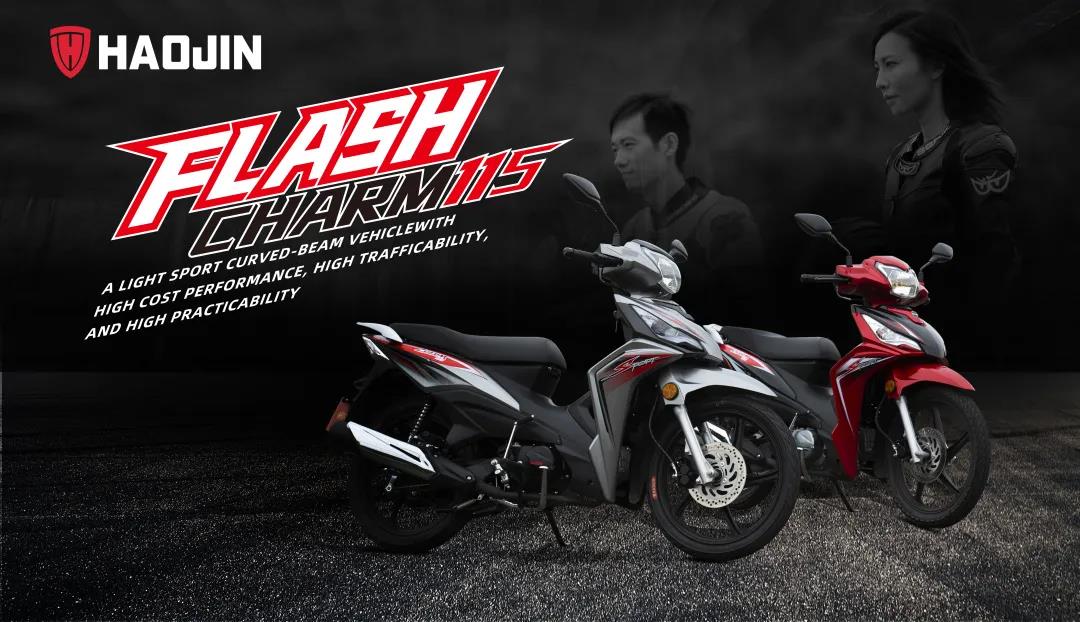 For twenty years, Haojin has been sticking to the orientation of customers' demands. From the idea of "Great motor, great Haojin" to "Great motor, created for you", Haojin has been thinking in customers' position and create what they desire all the way around.

In the launch event of Charm 115, Mr.Chen Jian, the general manager of the Export Department made the opening speech. He officially introduced Charm115 to guests at present and online based on a world-wide view, expressing the high spirits of Haojin.

Charm115 is a self-developed light sport cub with high cost efficiency, trafficability and practicability. The Track video has fully shown the sharp appearance, excellent power and good trafficability of it. After guests getting a rough understanding, Mr.Zhang Chuanxing, the sales manager further introduced it from the perspective of researches Haojin has done towards markets and customers, explaining the idea of "Great motor, created for you".

The live video of "Great motor created for you", taking Charm115 as example, went deep into the whole production process, showing how rigorous the Haojin staff are and how the idea of "Great motor created for you" runs through the beginning to the end of the process.

As technique is always behind the birth of every great product, Mr.Zhu Qiang, the R&D manager then explained the technical features of Charm115 in details.

A company facing vast customers should always take concerns and opinions from the media into consideration. As the representative who has unique views on motorcycles, the chief editor of the senior professional media IMOTOR, Mrs.Lu Zhiling made an analysis on Charm115 from perspective of professional motorcycles.

At the same time, IMOTOR brought the review video to the spot. They made profound and objective review on Charm115 in all aspects, from which everyone can easily learn its performance and feel the sense of spot riding.

With its unique appearance, excellent performance and precise positioning, Charm115 will certainly become the example of a light sport cub of high practicability. In the future, we'll see it running through countries and cities, showing the spirit of fighting that Haojin has. In the meantime, Haojin will progress by keeping the idea of "Great motor, created for you" and try the best to suit your different needs.