Haojin Participating in the 127th Canton Fair
Views: 13 Author: Site Editor Publish Time: 2020-07-28 Origin: Site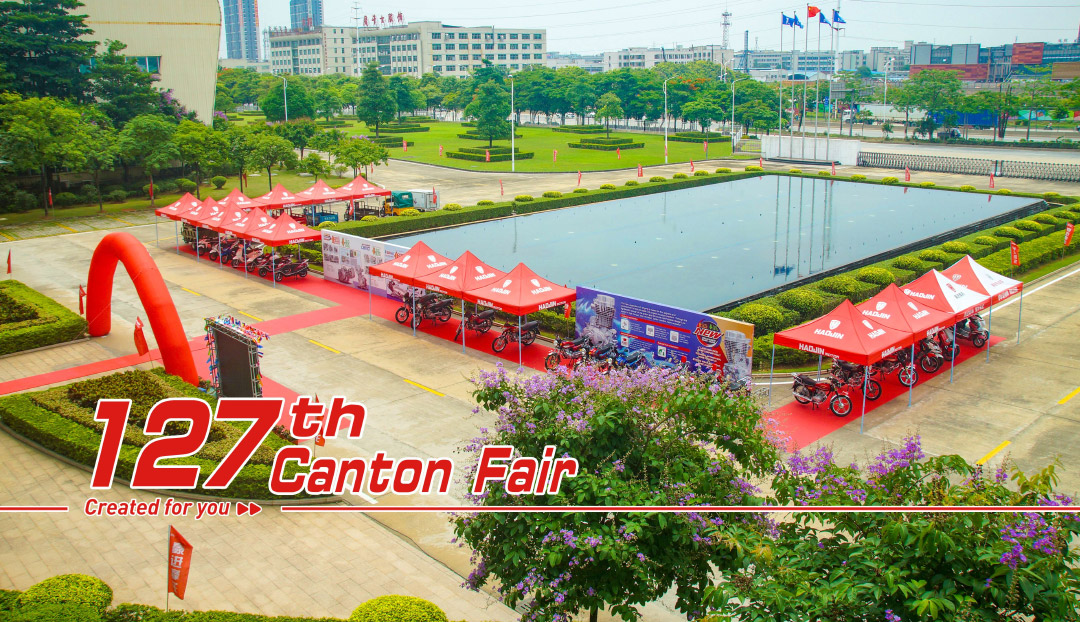 The 127th Online Canton Fair lowered the curtain on Jun 24th 2020.
The Canton Fair has been the bridge of China's import and export, and the platform of international business negotiations. Though the Covid19 spreading among the world and bringing unprecedented challenges to world trades, the Canton Fair has come up with a solution—launching online, for the first time in the last 63 years. The 127th Canton Fair will provide online promotion and introduction, supplier and purchaser contacts, online negotiations and other services with advanced information technology, which truly makes taking orders and doing business indoors possible.
To adapt to new marketing mode of online trade, Haojin Motorcycle made well prepared plans-with VR hologram system, 360 degree surrounding angle, video clips and real time streaming, showing newest technologies and achievements in R&D from multiple dimensions. For the customers' better understanding of Haojin's company image and product performance, we displayed 36 motorcycles, 7 tricycles and 4 electric motorcycle, including self-developed new products: LYNX and LYRA the cub, EVO (I/II) and ARES the street runner, HAWK (I/II) the off-road runner and TAURUS the GN in this online exhibition.
During the streaming, various products and technologies are being shown to customers including oil consumption test, hammer strike in the headlight, slope climbing with heavy load, comparison of normal and lightweight engine, etc. The streaming also goes into the inner factory showing operations of facilities in the Test Center, automated engine packaging, etc. For the first time Haojin makes use of the Internet cloud service to make the quality policy—"Defective products are not to be accepted, delivered or produced" heard to customers indeed.
The epidemic situation brings chances and changes in situation makes new trend. Haojin follows the trend and marches by the cloud. Haojin Motorcycle has conveyed the brand new attitude of "Great motors created for you " to the world by the Internet.